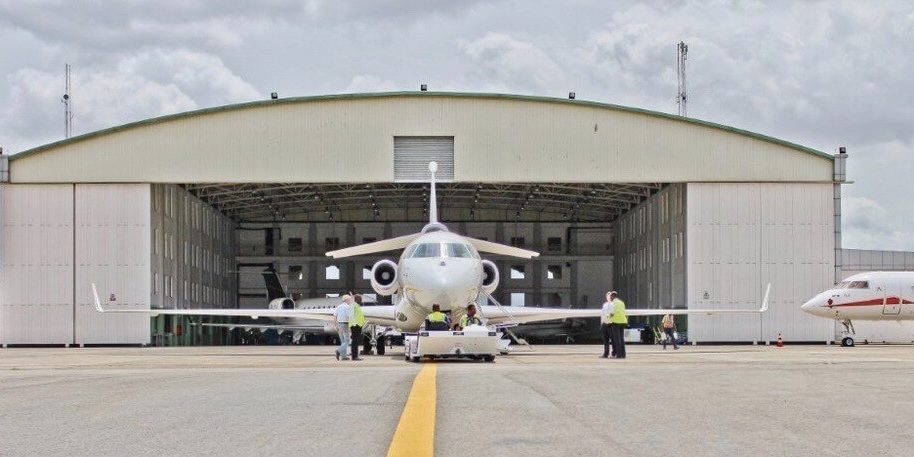 In the recent years we have been involved in multiple Hangar door projects. Our first door project ever was awarded to us, by Evergreen Apple Nigeria. The existing doors needed to be redesigned, and we had to install new wheels and supporting parts on top of the doors.
For Shell we have designed, supplied and installed the Helicopter Hangar in Port Harcourt for the AW 139 and for Nestoil we have delivered a large Megadoor for their Helicopter hangar in Abuloma yard.
We also have designed the Hangar in Lagos, for the Zenith bank private jet and in Enugu we have supplied and commission large doors for the Heineken brewery for their raw material offloading warehouse. Below you will find an impression of these projects.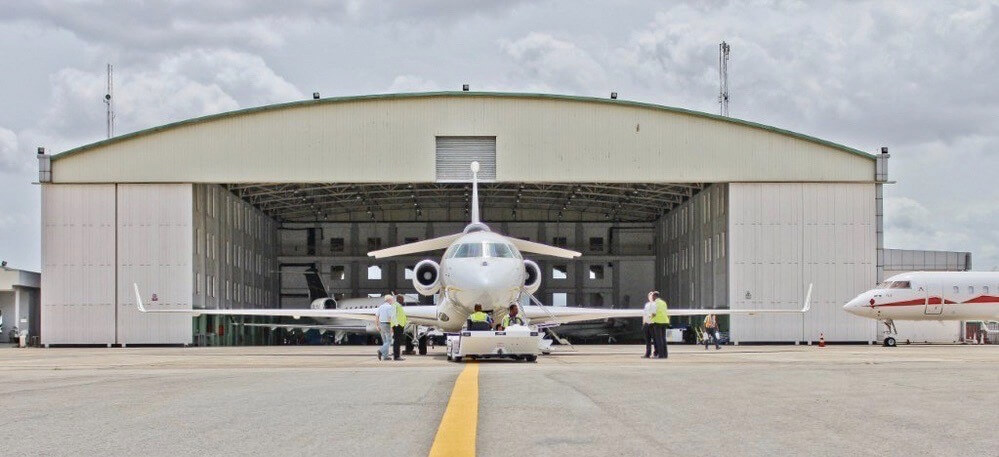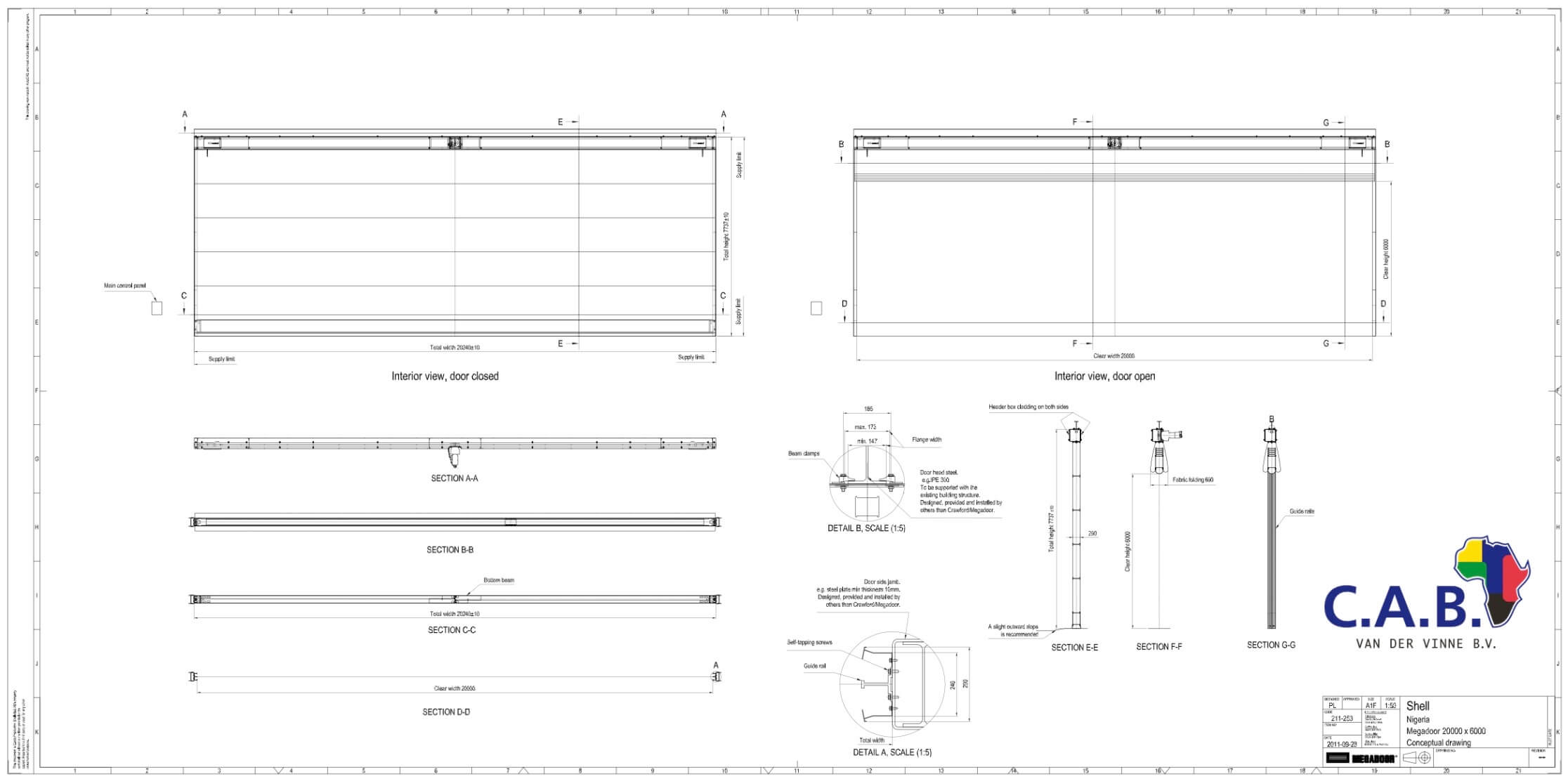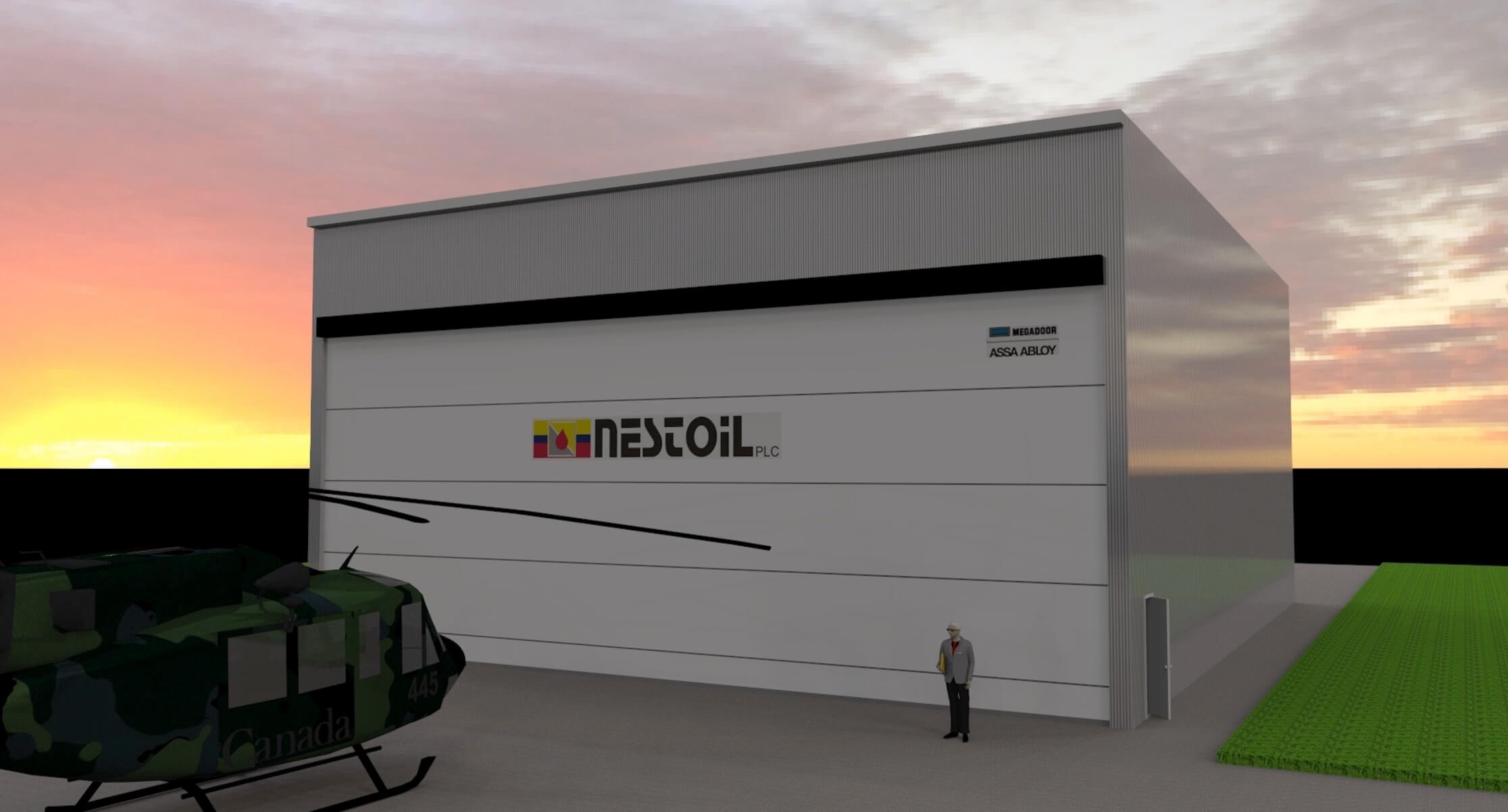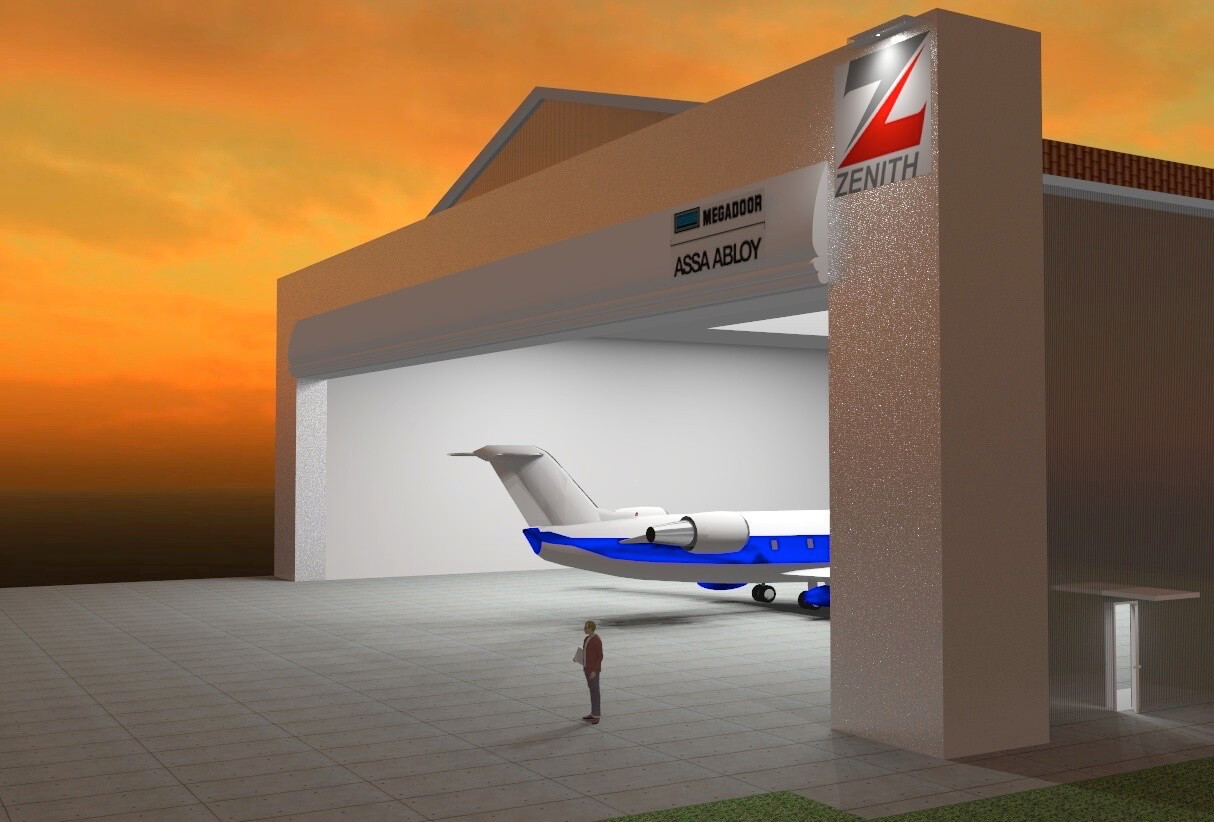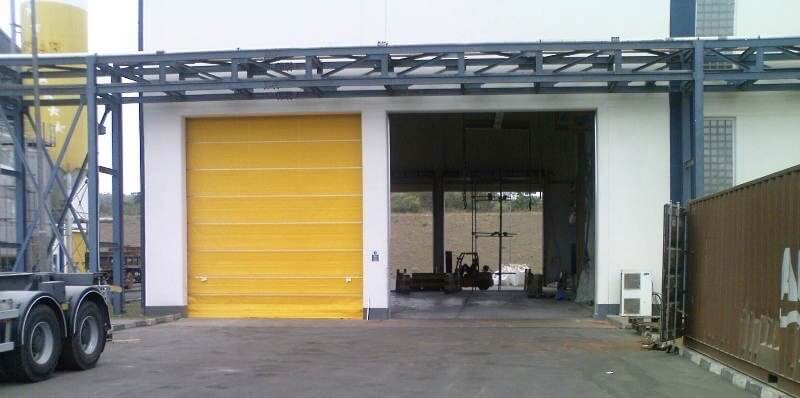 This expertise now have resulted in another great project:
New World class Aviation Hangar Lagos
One of our Nigerian clients, Nestav, is developing a new hangar on MM1 international airport in Lagos, designed by KMA Architects.
We have advised the design team on the mode of closing the hangar since it was not built to accommodate a hangar door.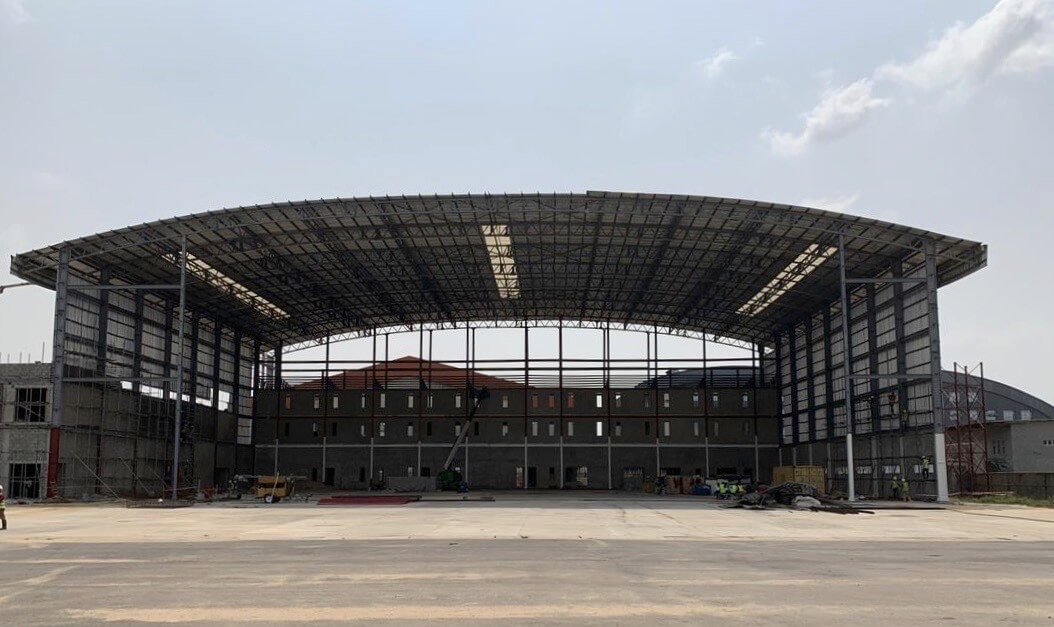 Multiple door options were explored, from horizontal opening fabric door to sliding. Butzbach doors from Germany was the preferable option. The existing design of the structure was not designed to take wind-load of the 700 m2 door and we designed an additional structure to the hangar.
And it all starts with a scribbling sketch…
We explored the option to manufacture the structure in the country, but there is limited availability of special steel profiles to be able to structurally design this complicated 64 meter steel truss, with 50 meters free span. Also, the preferable surface treatment for minimum 50 years life expectancy, hot dip galvanisation, is an extremely costly process in Nigeria.
The combination of these facts made it more interesting to manufacture this steel in the Netherlands.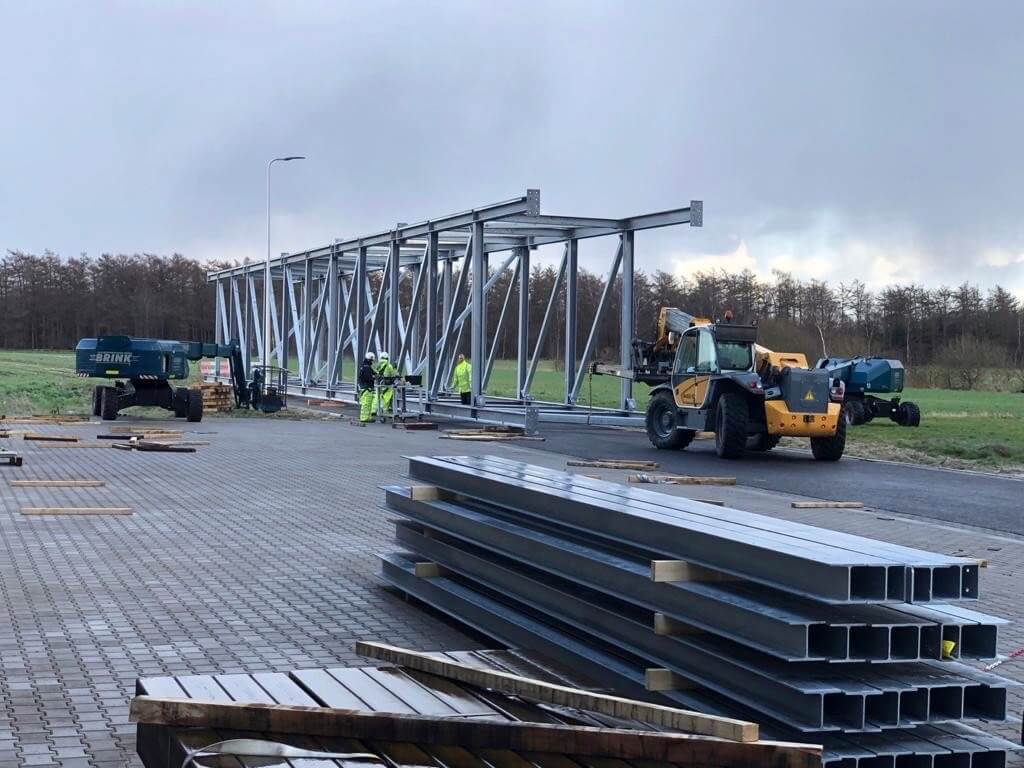 The steel was assembled and disassembled, transported by sea, in 7 containers, and arrived in April 2020 exactly according to program. The preparations had started, foundations, anchors, installing the door rails, and we were on schedule.
The installation was planned to start on the 06 of April, but guess what…..
No planes to take us there. We now need to wait till the first KLM or other airliners resume their flights, and we can complete our project.
This story will be definitely be continued….